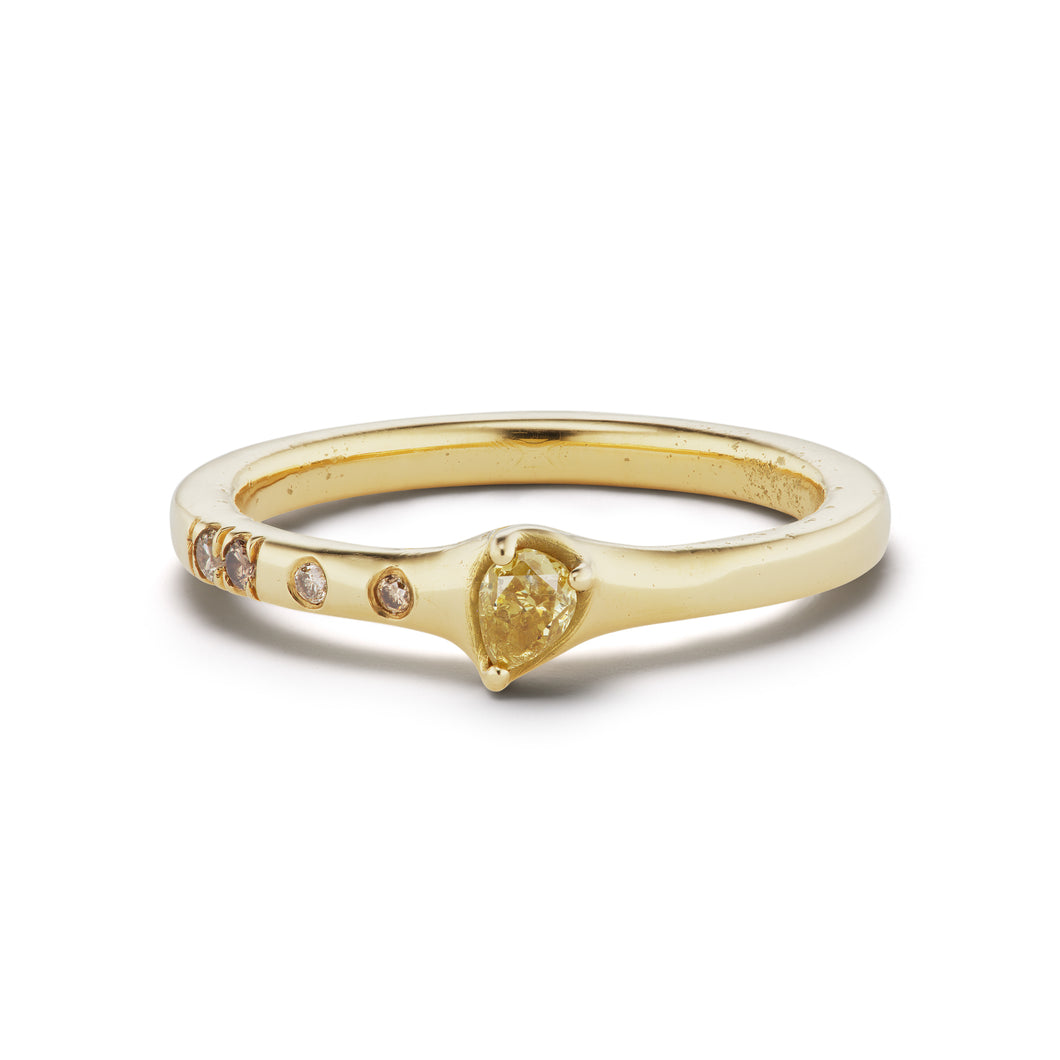 Bunny Hop Ring
Regular price $990.00 Sale
Colored diamond solitaire ring with sand pave, 18K recycled yellow gold, 0.15 CTW. 
This piece is from Debra Navarro's Watu Collection. 
The Watu Collections features responsibly sourced natural gemstone rough I hand select on my East African visits.  The designs are artfully inspired by pops of color against an earthy landscape, accented by earth-toned diamonds set in 18k recycled gold.  Watu means people in Swahili. The real story of Watu is about the people who have touched my life. Each style in Watu is named in honor of one of these people.  As the collection grows, so will their story. A highlight of many stones is a Tenda cut, a flat facet intentionally placed with a Swahili meaning of "doing good to someone."  In the words of my friend Jose (Gee) Maboi, "What you do not see, you can remember in your heart." Wearing a piece from Watu reminds you of the good that gemstones do.  For all items in the Watu Collection, 5% of each purchase goes to Gem Legacy. To find out more visit www.gemlegacy.org supporting education, vocational training, and local economies in East African mining communities.